We released Code Owners 6.3 on 🎉
Download on the Atlassian Marketplace for Data Center and Server
Improvements
More flexible UI for marking a Pull Request as "Ready for Review" (aka. un-draft)
In release v6.2, support for Draft pull requests was introduced.
Now, you can also use the Auto-Merge functionality in the process of marking a Draft pull request as "Ready for Review", similar as if you would create a new pull request.
Give it a try by:
Creating a Pull Request as a Draft → pull request title starts with: [DRAFT]

Open this pull request and click in the menu the button:
Code Owners: Ready for Review (un-draft)

Check out the new UI to mark the pull request to Auto-Merge when ready to merge.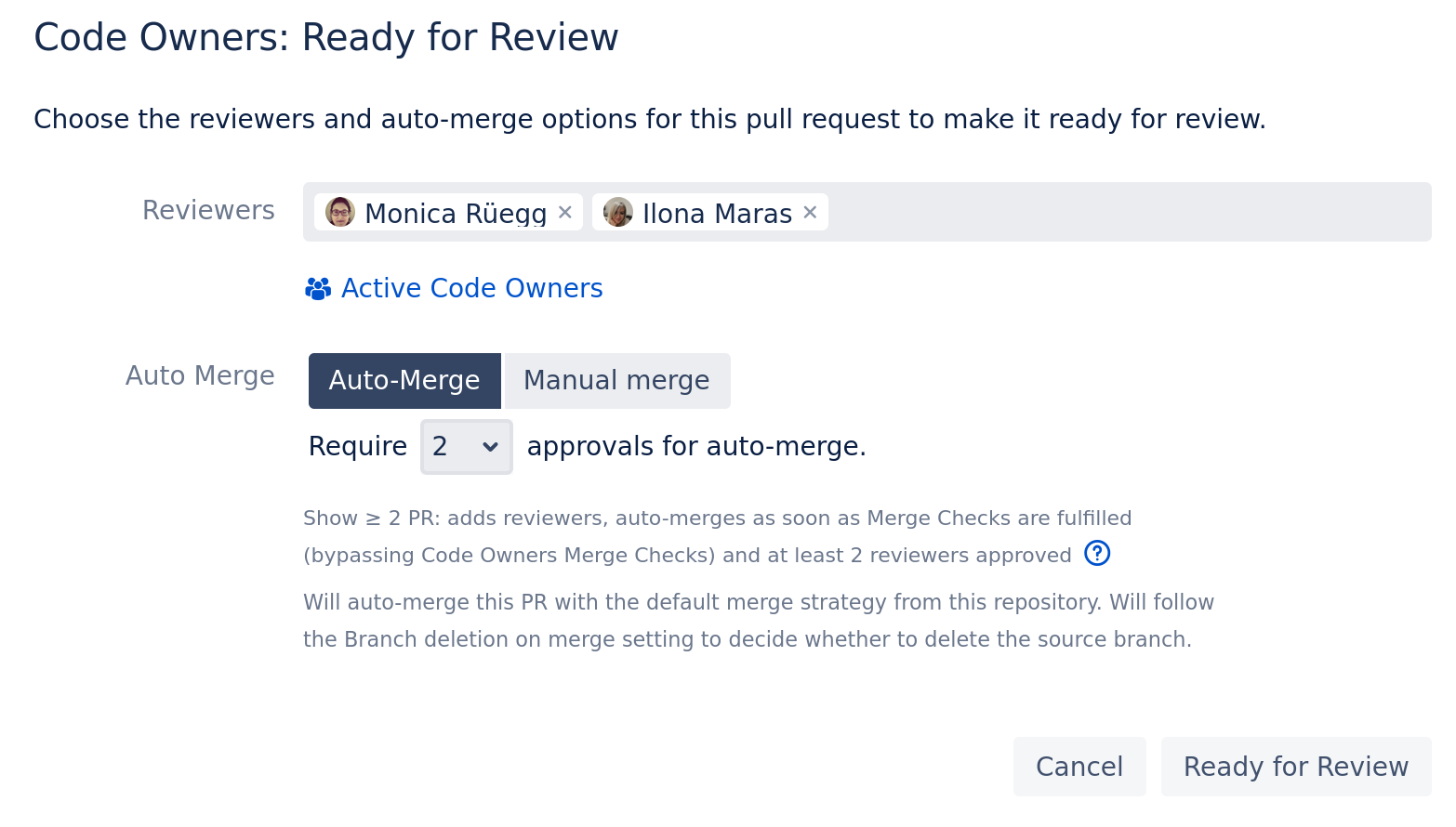 Changelog
6.3.0: resolved issues on
Hide Random Code Owners Assignment hint when auto-assignment is disabled.
Previous: Release Notes v6.2