The steps below will guide you through the configuration needed to include files from a GitHub instance.
Step 1: Get configuration information for the app in Confluence
Within Confluence, navigate to the app configuration panel ('General Configuration' → Include GitHub) to obtain the configuration information needed to register the app in GitHub. A configuration guide will be provided in this panel.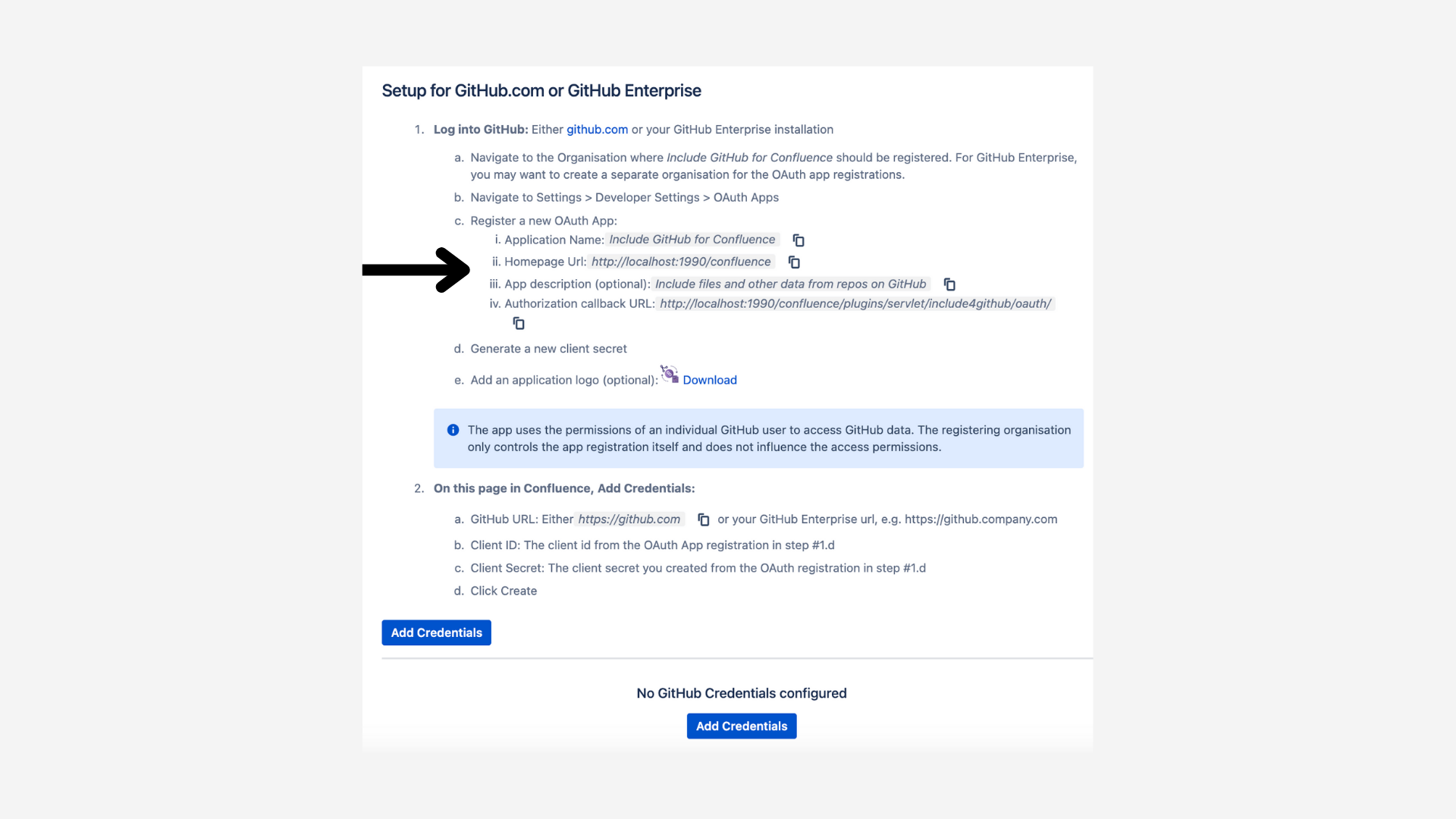 Step 2: Register the app as an OAuth app in GitHub
You need to register the app as an OAuth app in GitHub:
Navigate to the organization where Include GitHub for Confluence should be registered.

Navigate to the organisation settings to register a new OAuth app (Found under Settings → Developer Settings → OAuth Apps).

Enter the information obtained from the Include GitHub for Confluence app settings in Step 1.


Complete the registration and create a client secret.


Copy the client id and client secret that will be used for the app config in Confluence.
Step 3: Add the GitHub credentials in the app configuration panel
Within the app config panel from step 1, add the GitHub instance url, client id and client secret obtained in step 2.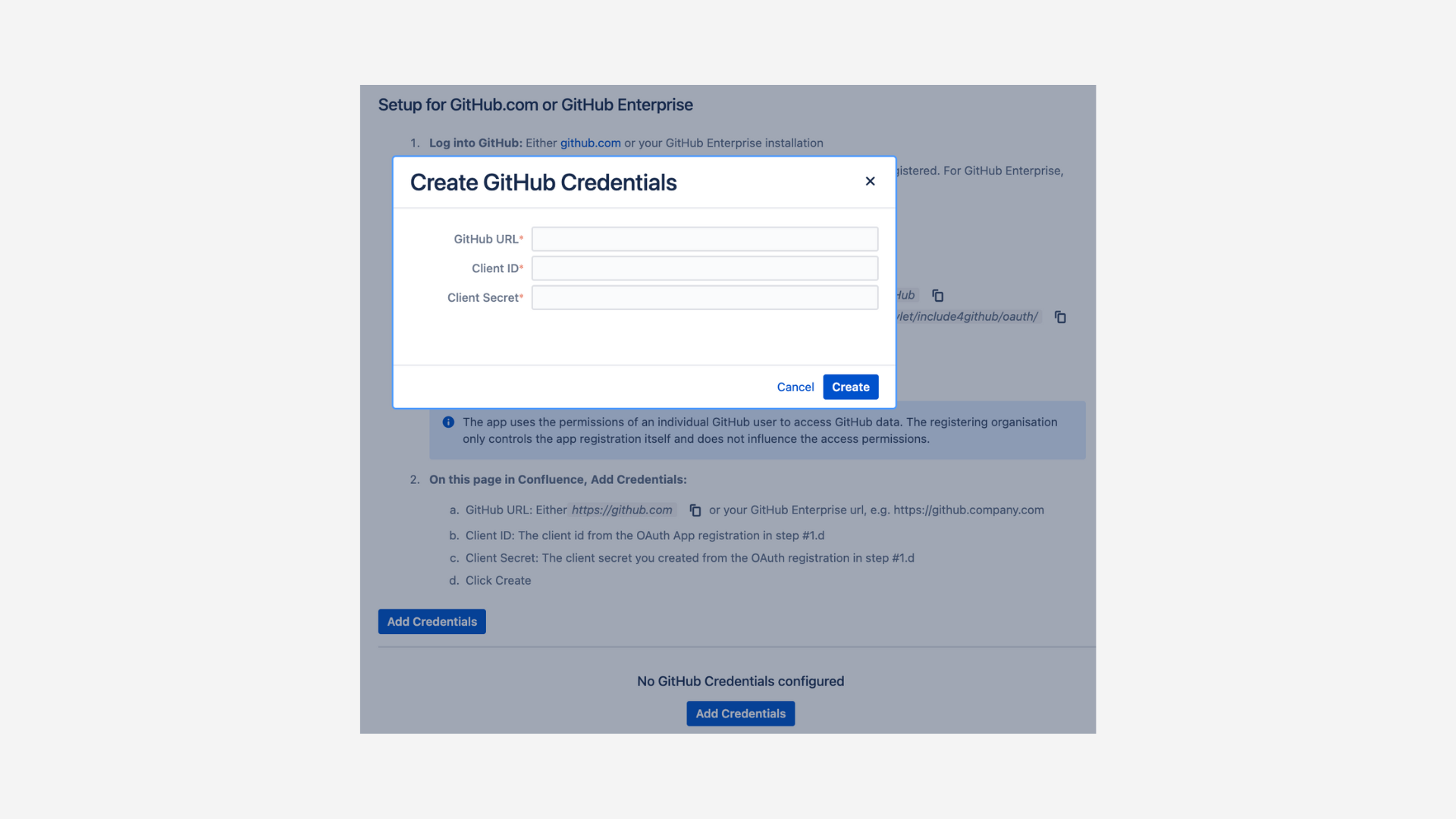 Step 4: Access GitHub content through the macro
You will now be able to add files from your GitHub instance through the macro. Users will simply need to authenticate with the GitHub instance (so that user can only view files for repos that they have permissions for).
The file will be rendered for the user if he has the relevant permission to access it.