Release Notes January 11th, 2022
We are happy to announce that we've released a new version on . 🎉
You will automatically get the latest version, if the app is installed in your Confluence space.
Install Include Bitbucket for Confluence Cloud on the Atlassian Marketplace
New Feature
Automatic Syntax Highlighting for Gherkin Files
Gherkin syntax highlighting is now applied and rendered automatically.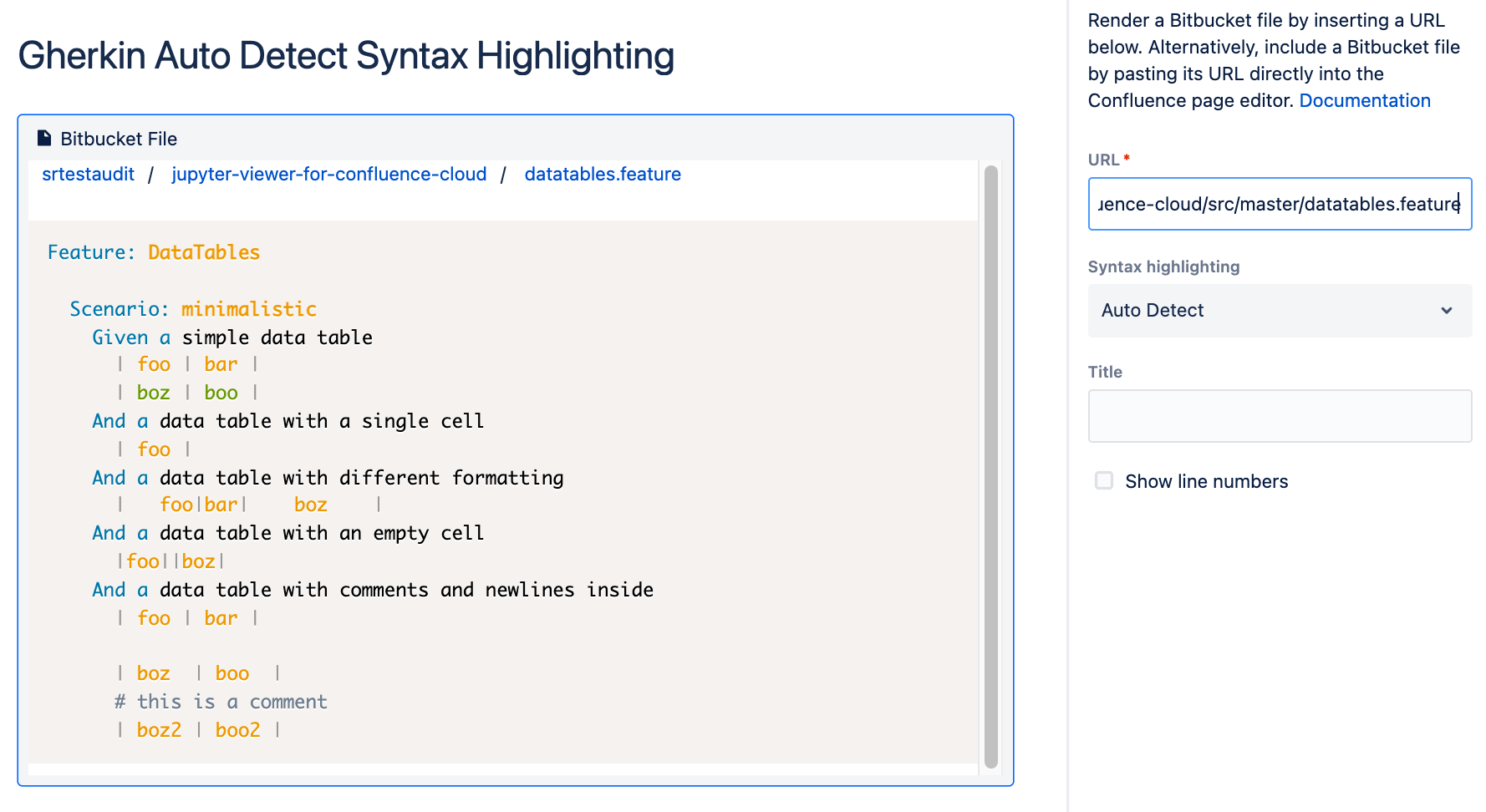 Bug Fixes
Allow Word file types like (e.g. .docx) to be downloaded instead of rendering unreadable characters
Security Fixes
Address vulnerable dependencies
Do you have any questions, suggestions, or problems?
Let us know. We're glad to help!