You can include information on issues from a Bitbucket repository by adding lists of issues in your Confluence page. For each issue you will get the title, status, assignee, created and last updated information.
---
Add the macro
You can pick the Bitbucket Issues macro from the macro browser. Alternatively you can type directly /Bitbucket Issues and ENTER to add and edit the macro.
You will then be prompted to specify the following:
| | |
| --- | --- |
| Workspace name | Name of the workspace including the repository |
| Repository name | name of the repository |
| Search query (optional) | Query used to filter and sort the list of issues. Check out the section below for more information on querying. |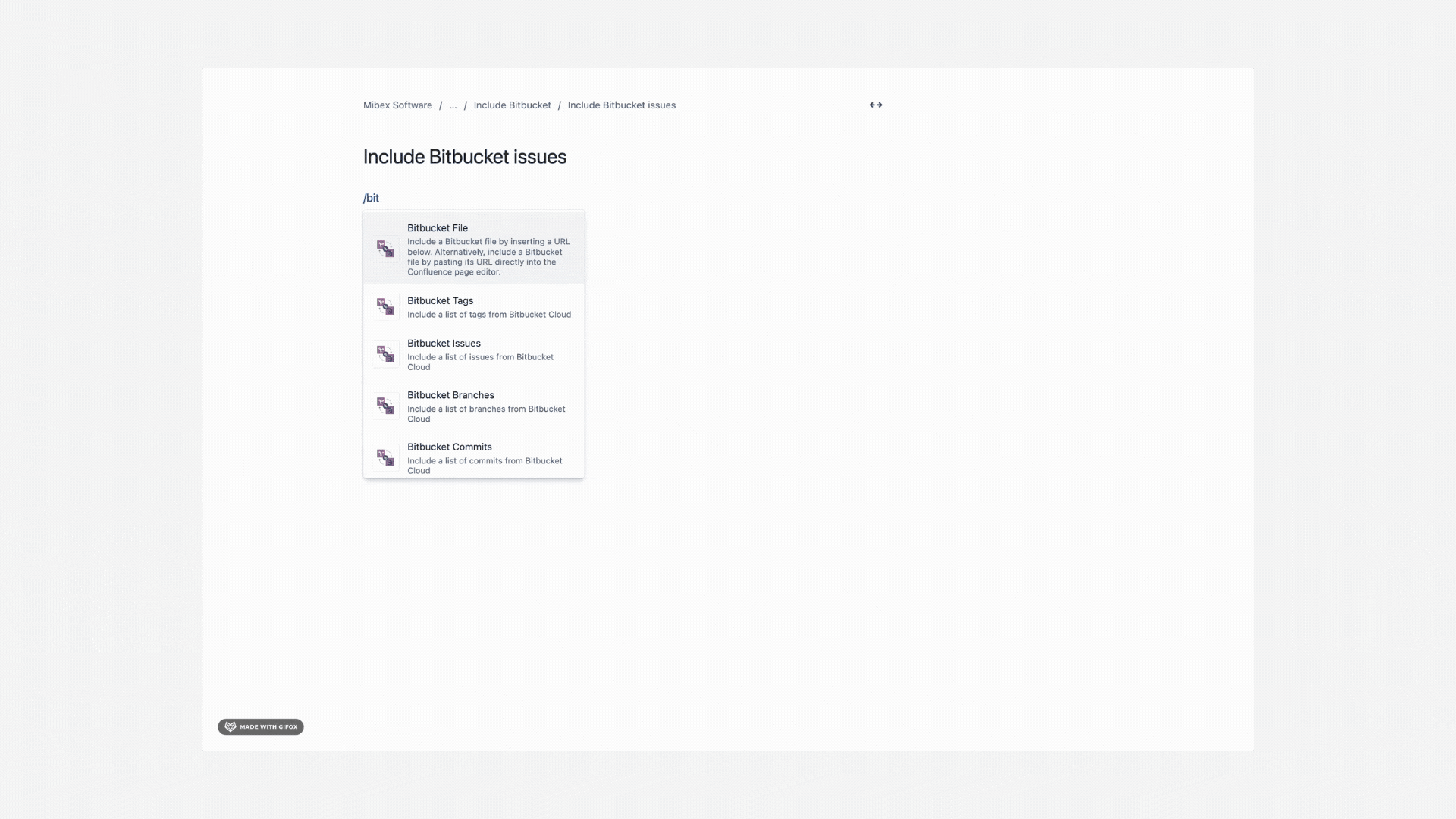 ---
Query specific sets of issues
As mentioned above you can add a query option to the macro to display a specifically filtered list of issues.
The filtering syntax supported by the Bitbucket API is available in their documentation here: https://developer.atlassian.com/cloud/bitbucket/rest/intro/#filtering .
Examples:
| | |
| --- | --- |
| List all new issues | state="new" |
| List all new issues that have not been assigned yet. | state="new" AND assignee=NULL |
When adding search queries you can run the query and preview results simply by clicking out of the search query input field.